Post by Tracy Kaler.
With autumn in full swing and leaves embellishing parks, backyards, and tree-lined streets, there's no better time to introduce fall tones into our schemes in the bedroom. Pumpkin accents can brighten a bleak room, and give a temporary facelift that could even become permanent. While seasonal décor isn't for every couturier, some look forward to bringing the outside in –– tweaking, shifting, enhancing, and coloring four times per year.
A bright orange blanket tucked underneath your bed covering adds a splash of color. Every bedroom needs a fresh floral arrangement, and even though this is for photo styling purposes only, add orange alstroemeria, roses, or calla lilies by your bedside, or on a dresser or desk.
Orange accessories like bookends are an inexpensive yet practical way to introduce color seasonally. Other great options include boxes, vases, and even prints. You can easily pack small accents away each year, and these won't take up too much space in storage.
If you're lucky enough to have a fireplace in the bedroom, try mini pumpkins, branches, and larger pumpkins, whole or carved, and bring the best of autumn inside. Decorate your mantle or the corners of your hearth, and light a pumpkin-scented candle to bring the fragrance of autumn to your space.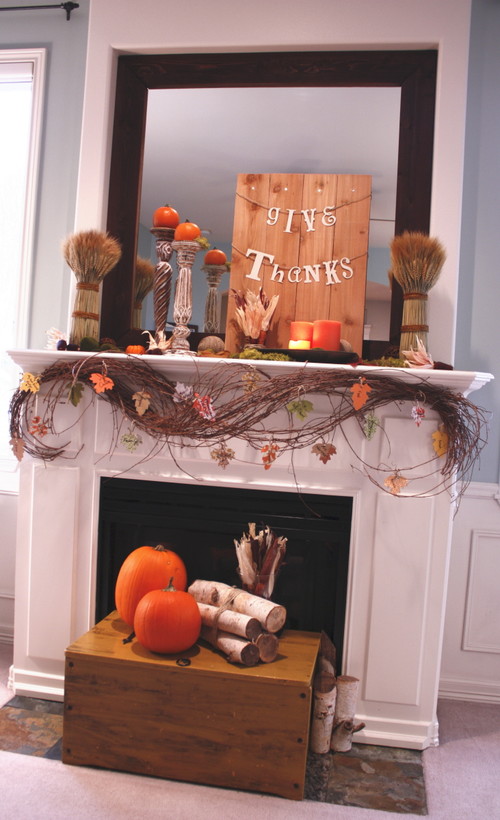 Throw pillows, lampshades and a cashmere throw are the perfect accoutrements for this almost neutral bedroom. Aim for a rich almost burnt orange –– the colors works so perfectly, why not keep this space as it is, all year long?