Tag Archives:
Winterizing
Post by Tracy Kaler.
The long, warm days of summer have vanished, and winter's temperatures have begun to take hold. Now that December has arrived, there's no better time to cozy up at home and prep for the months ahead. Here are five easy tips to ready your bedroom for winter and create a respite from the cold.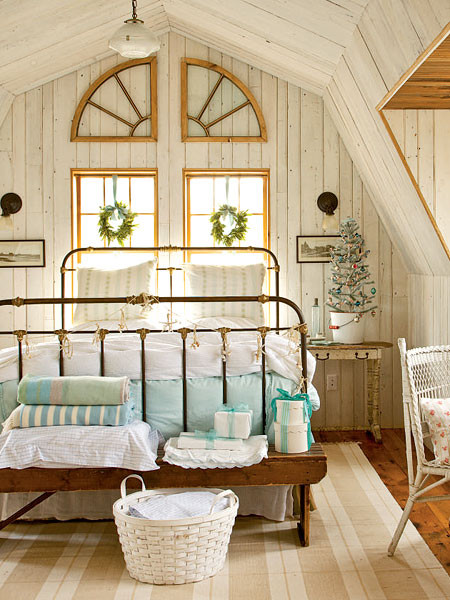 Switch to flannel sheets
Crawling into a warm bed can make all the difference in relaxing and drifting off to sleep sooner. If your bedroom is chilly and you don't overheat when you sleep, flannel sheets could be just what you need. Not a fan of plaid flannels? No worries, now you can find myriad patterns in flannel.
Add a wool throw
A toasty wool throw at the foot of the bed can bring your bed into the winter season, keeping your feet toasty too.
Warm up with accent lighting
Shorter days mean less light than other times of the year. Try adding an extra table lamp or two to brighten an otherwise dark room, making the days feel longer. No additional surface space? Try a floor lamp instead.
Try a wintry scent
Bayberry, cinnamon, and pumpkin are all terrific scents for the winter months. A candle or room spray can introduce the right amount of fragrance to your bedroom.
Reverse the ceiling fan
A quick, simple adjustment can make all the difference in your room's temperature. In summer, your fan should rotate counter-clockwise to create cool air. In the wintertime, reverse the blades to move clockwise to draw cold air out, and warm a chilly room.